Early Season Heating Discounts!
Are you ready for the change of seasons? Make sure your heating systems are ready too. The earlier you schedule you maintenance, the more you save! See pricing below.
August: $89.95*
September: $109.95*
October: $129.95*
November+ : $179.95*
Prices include tax. Cannot be combined with other offers. Maintenance must be performed and scheduled within the month to qualify for pricing. Price is per system. Inquire for full details.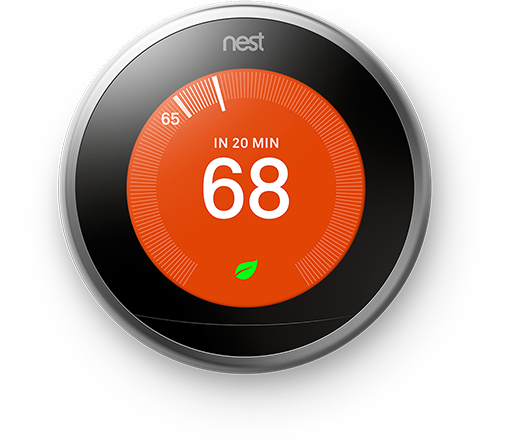 FREE Nest Smart Thermostat!
Install a new HVAC system from Bruni & Campisi and we'll install a Nest Smart Thermostat for FREE! Check out the benefits you receive from Nest:
Save Energy And Money - Nest intelligently reduces wasteful energy use
Auto Programming - Nest adjusts temperature based on your schedule
Links To Your Phone – Control your HVAC system from anywhere
Links With Amazon Alexa and Google Home Voice Control
Get Home Energy Reports
*offer valid for select heating and cooling systems. Inquire for full details.