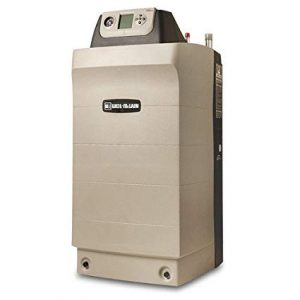 Have you noticed odd smells coming from your boiler, such as burning oil, or is your boiler failing to produce enough heat to keep the house warm? These issues may be signs that your boiler needs professional attention. You can also listen for kettling, which sounds a lot like a tea kettle's whistle and suggests your heat exchanger isn't working correctly. While you might be able to fix your boiler with a few professional repairs, those telltale issues often indicate it's time to get a brand new one.
Investing in a new boiler will provide you with more consistent, efficient heat for your home. Do you need new boiler installation in Westchester County, Rockland County, Putnam County, Greenwich, CT, or Stamford, CT? Contact us at Bruni & Campisi to receive assistance from our bonded and insured team of expert technicians.
Advantages of a Boiler System
Boilers are among the most energy-efficient forms of heating. These heating systems rely on water to act as the thermal conductor, using less energy than forced-air systems. Water gets hot quickly and retains its heat for a longer period. The unique properties of this heating method allow the boiler to heat your home evenly, providing comfort in every room instead of just a single area. Additionally, boilers rely on water to create heat, so your system won't dry out the air or create static.
With a gas boiler system, you enjoy radiant heating, which keeps the warm air low. Other types of heating may cause warm air to rise and then fall as it gets cooler, inefficiently heating your home. A boiler also enables you to enjoy better air quality because the heating system doesn't blow air to distribute heat throughout the house, reducing the spread of allergens and dust.
Boiler Installation Near You
With Bruni & Campisi
For outstanding new gas boiler installation services that achieve the results you want, rely on Bruni & Campisi. Our company has served residents throughout CT and parts of NY for years, providing steady and reliable service. We care about making you comfortable in your home, and our team does everything in our power to help you transition smoothly to your new heating system.
We have a fleet of trucks ready to deploy 24/7. You can even schedule same-day service by using our online self-scheduling tool. We offer a one-year labor warranty. Let us install your new boiler and get it taken care of for you. Contact us today to set up an appointment!