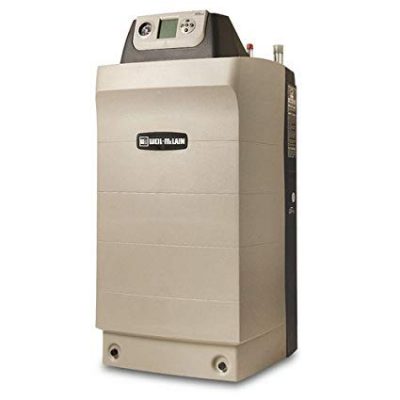 Boiler Heater System Repair
When your boiler starts making strange noises or malfunctioning, it's time to call in an expert. Boiler heating system repairs can range from minor inconveniences to full-scale replacements, depending on the issue.
However large or small your boiler malfunction is, Bruni & Campisi is ready to help with our boiler heating repair services near you. Our goal is to provide fast service with minimal interruption. That's why, along with our repair services, we also offer regular maintenance memberships that can help you combat issues before they become problems.
Common Causes of Boiler Heating System Repair
There are several common causes of boiler breakdowns you should watch out for to ensure everything is running correctly.
Mineral Buildup
If you've ever used a tea kettle, you're familiar with the high-pitched whistling sound that announces your water is ready for steeping. Sometimes, boiler systems make the same sound. Professionals call this "kettling." This sound is caused by a buildup of minerals in the boiler that prevents it from functioning smoothly. These minerals come from the water flowing through the boiler and typically build up over years of use.
If you notice this noise coming from your boiler, turn it off and call a professional. Continuing to run the boiler can cause irreparable damage.
Overheating
If your boiler begins making rumbling noises, you might have low water pressure. Low water pressure may mean your boiler is trying to compensate for overheating, which can be a serious issue. The lower pressure can cause damage to the system until whatever is causing the overheating is fixed. Contact a technician as soon as possible.
Leakage
A boiler system is designed to be airtight, so any leakage is a sign that things inside are not working properly. Any number of issues could cause your boiler to start leaking, but no matter what it is, you should contact a professional right away. While leaking indicates the boiler is malfunctioning, it can also lead to secondary issues, like growing mold and mildew or causing corrosion within the boiler and in its vicinity.
Contact Bruni & Campisi for
Boiler Heater System Repairs Near You
Bruni & Campisi have over 40 years of experience repairing boiler heater systems. From New York to Connecticut, thousands of homes have boiler systems in need of repair or replacement. We're here to help so you don't have to worry about boiler heater repairs. Call us today to learn more about our services or schedule an appointment to get started now.