Heating Installation in Westchester
Are you dreading the idea of trying to get through another frigid Westchester winter with your old, outdated heating system? Are you noticing the warning signs of potentially serious heating issues like unusual sounds, more frequent cycling, inconsistent temperatures throughout your home and higher utility bills?
Bruni & Campisi is the HVAC contractor to call for a new heating system installation to increase your home's comfort and reduce your energy costs. We've been serving the heating needs of home and business owners in Westchester County and Putnam County, NY, and Stamford and Greenwich, CT, since 1979. We're where you need us, when you need us!
Heating Installation Services
The experienced HVAC professionals at Bruni & Campisi can handle any heating installation project quickly and efficiently, including:
Boiler Installation
Is yours one of the many older homes in our service area that still relies on boiler heat? We'll replace your aging boiler system with an updated unit that will deliver uniform heat throughout the house and increase energy efficiency. Modern boilers are quieter than ever, meaning you won't have to live with bothersome noise during the winter.
Furnace Installation
A furnace offers an affordable, safe home heating solution. We can install a new forced air furnace that will dramatically enhance your house's comfort, improve indoor air quality and reduce your energy bills. We'll also inspect your furnace system's ductwork and make any necessary repairs or upgrades.
Baseboard Heating Installation
An electric baseboard heating system is ideal for smaller homes that don't have space for a boiler or furnace or in targeted rooms or "zones" in larger structures that are difficult to keep warm. It's quiet, safe and remarkably energy-efficient. We can install an inconspicuous baseboard heater that will meet your heating needs for the next 20 years or longer.
Steam & Radiator System Installation
Steam heating has come a long way from those bulky cast iron radiators often found in older homes. Bruni & Campisi will install a modern steam heating system featuring flattering, less obtrusive units. More importantly, these advanced systems will produce consistent, uniform heat throughout your house while delivering more precise temperature control capabilities than their predecessors.
Complete Maintenance & Repair Service
Our new heating systems come with a choice of cost-effective maintenance agreements to keep them operating efficiently and give you peace of mind. We offer four levels of annual maintenance plans to meet your needs. We also provide a one-year labor warranty on all our installation work.
If your heating unit ever breaks down, we're available to deliver prompt 24/7 emergency repair service in Westchester and throughout the region. Don't worry — help is on the way!
Contact Us for Heating System Installation in Westchester
If it's time to install a new heating system in your home, contact the experienced professionals at Bruni & Campisi. Submit our contact form or schedule an appointment online today. You can also call us at 914-229-2809 (NY) or 203-263-9662 (CT).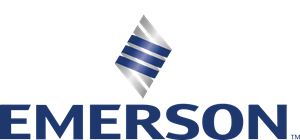 ---