Steam and Radiator System Installation Service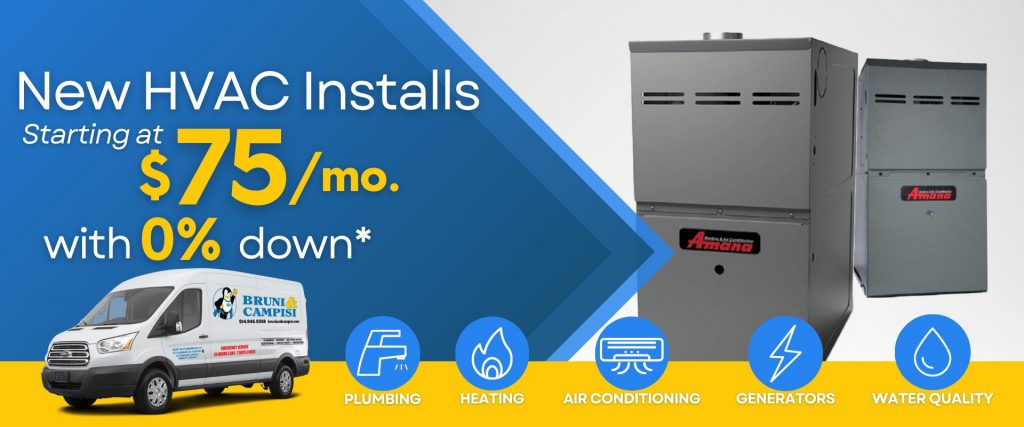 Buying a new steam heating radiator offers many advantages. You'll enjoy heat that quickly moves throughout your house, making your home warmer faster. You can control the temperature within a few degrees, providing you with the comfort you desire in every room. Steam heat is also outstandingly efficient. A well-maintained radiator will last for many years with simple maintenance and you won't have to deal with complicated repairs.
Do you need help installing your new radiator heating system? The team at Bruni and Campisi can assist you. Our expertise in steam radiator heating installation means we can get the job done quickly. You'll get a new, less-noticeable and effective steam heating system that will last for years to come.
Advantages of Steam Heater Installation
Why should you consider steam heating? In the past, steam heaters were bulky cast-iron radiators that stood out in your home. However, modern versions have a much different appearance. Current steam heaters look a lot like wainscoting, adding a sophisticated appearance to any room. These heaters are typically flatter than the old models, taking up less space. They often come in several colors and you can think of your radiator as a home decor accent.
You can adjust the temperature individually on each unit, allowing you to control how warm each room gets. Unlike cast-iron models, modern radiators won't stir up dust, either. Boilers last for a long time, which means you won't have to deal with the hassle of replacing your heater for years to come.
Why Choose Bruni & Campisi for Steam Heating Installation?
Many people throughout Westchester, Rockland and Putnam Counties, NY, and Stamford and Greenwich, CT, trust Bruni & Campisi with their steam heater installation service. Our team of experts can get your steam radiator service done fast and efficiently, relying on our outstanding knowledge of heating systems. We offer a one-year warranty on all labor, giving you the peace of mind you desire.
We've been in business for more than 40 years and in that time we've established an outstanding reputation. Bruni and Campisi's customers know that we care and want you to feel comfortable in your home. We've designed all of our services, including our steam radiator services, to keep you safe and cozy at home, from installation to maintenance and radiator repairs.
We offer service 24/7 for your convenience. You can even schedule same-day steam radiator repair service when you use our online self-scheduling tool. Schedule an appointment today, and our licensed and bonded technicians at Bruni and Campisi will perform your steam radiator installation as soon as possible.
*Based on financing $4,300. This payment based on 10.99% APR. Subject to credit approval and applies to qualified systems only. Additional terms and conditions may apply. Call for additional details.