At Bruni and Campisi we take pride in delivering quality service.  If you enjoyed your experience with Bruni and Campisi, please consider leaving us a review!
We take customer service seriously. If you are not satisfied with your service for any reason, please don't hesitate to contact us directly. We will make it right!
Review Bruni and Campisi on Google:
Just search on Google for Bruni and Campisi and you will see our Google My Business listing.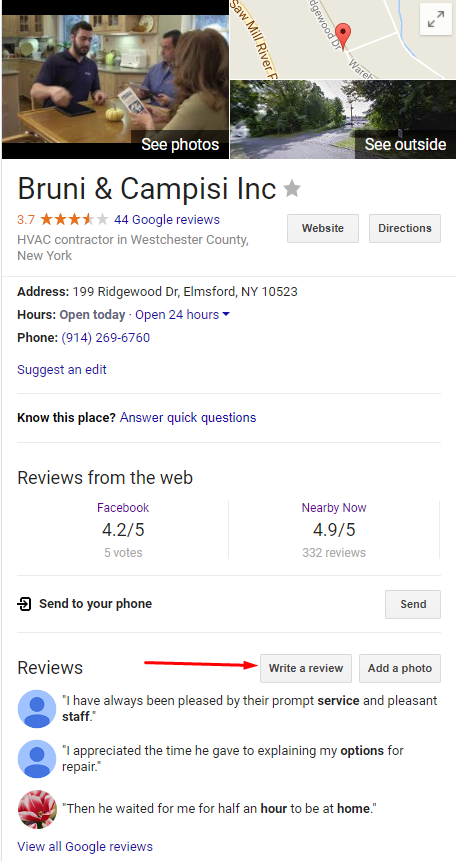 Review Bruni and Campisi On Facebook:
Go to: https://www.facebook.com/bruniandcampisi/ 

Review Bruni and Campisi On Yelp:
Go to: https://www.yelp.com/biz/bruni-and-campisi-elmsford