Get 3 Years Of Gold Maintenance For Free
Get 3 Years Of Gold Maintenance For Free When you install a new heating system before 9/30/21
Ask yourself these three questions when considering replacing your heating system:
Has your heating or cooling system needed frequent repairs in the past year?
Have you noticed your heating or cooling system not working as efficiently and your energy bills have gone up?
Is your heating or cooling system 12 years or older?
If you answered YES to any of these questions, it may be time for a new Home Comfort System. This offer won't last long.
Act now to take advantage of our special offer. We'll gladly provide a complete evaluation and present you with options to meet your budget needs.
Why Choose Bruni & Campisi For Your HVAC Needs?
We've been serving our community for over 40 years. Bruni & Campisi has performed over 400,000 service calls for more than 40,000 customers in Westchester, Rockland, Putnam & Fairfield Counties!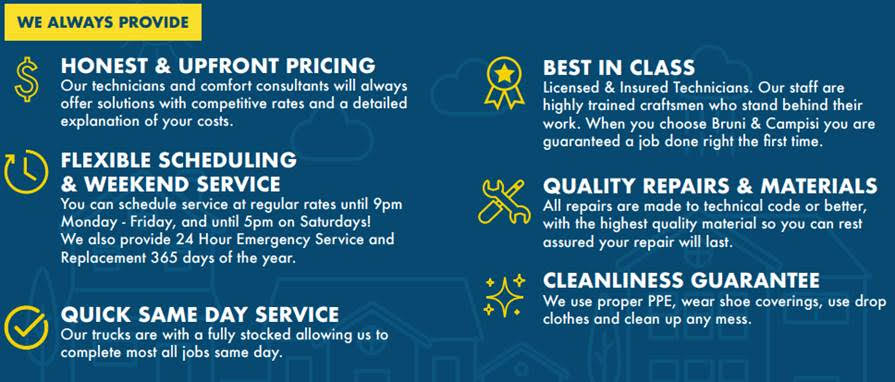 Got an emergency? We offer 24/7 service on weekends, holidays and every other day of the year. Our goal is to keep your home safe and comfortable all year long.
Learn More