Spray Foam Insulation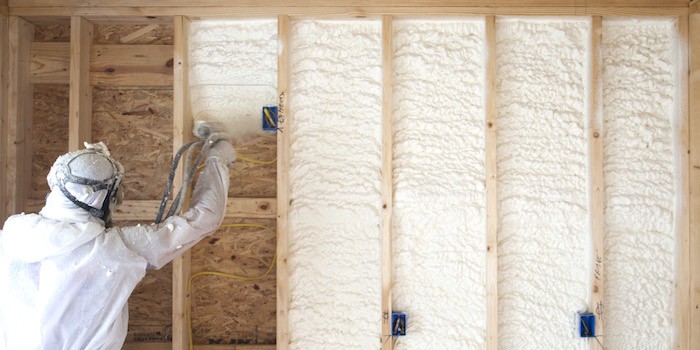 As a homeowner, you probably know the importance of insulation: it helps to keep your home warm in the winter and cool in the summer. But there are a lot of different types of insulation, so you may not even know of all of the options available for insulating your home. If you're researching insulation options, one to consider is spray foam insulation.
What is spray foam insulation?
Essentially, spray foam insulation is a combination of two liquid chemicals, polyol resin and isocyanate, that when combined, react and expand exponentially. Because it begins as a liquid compound but eventually turns solid, spray foam is the perfect sealant to fill tiny holes and cracks that you may not see with the naked eye. Gaps in your home's construction allow air to seep into and out of your home. Spray foam forms an air-tight seal to keep your heating and cooling right where it belongs. It also helps keep out the elements, allowing your home to stay more comfortable, even when your HVAC system isn't on.
Spray foam insulation has a lot of benefits for your home in comparison to other types of insulation. It's a great choice if your home is drafty, so your energy bills are rising more and more but your home is still cold. You'll save money in the long run by sealing off any vulnerable areas that may be increasing your bills. Foam insulation also keeps out any particles or pollutants in the air that could previously come into your home. Because it dries solid, allergens, mold, and other irritants are certain to be reduced, greatly improving your air quality. Along with keeping drafts out of your property, spray foam protects your home against moisture. Unlike fiberglass insulation, the spray foam won't mold or degrade if it gets wet. In fact, it doesn't settle or become less efficient over time, period.
Contact Bruni & Campisi today for more information on spray foam insulation application for your home or business. We deliver FREE, no-obligation quotes and deliver prompt, professional service.