Denim Insulation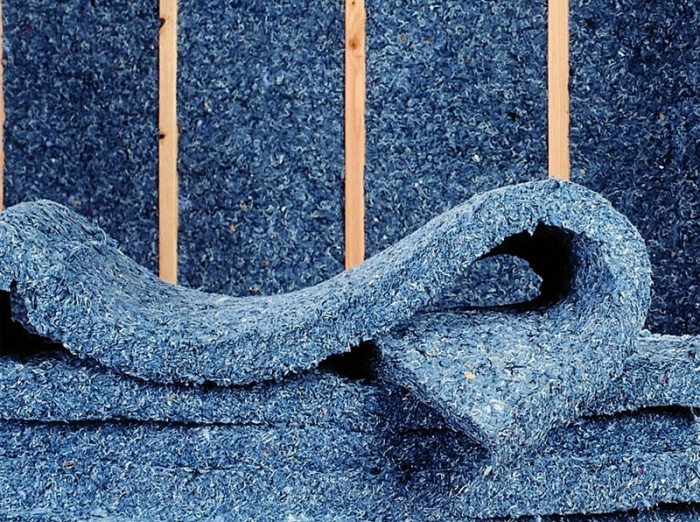 Yes, you guessed it: denim insulation is made from old blue jeans. Like Roxul, Denim insulation uses a recycled product to make quality batting insulation. Similar to cellulose insulation, it's incredibly environmental. And like Roxul's stone wool, denim insulation undergoes processing before it's ready to use. Denim insulation's environmental bonus even garnered the praise of the California Academy of Sciences. Their museum, which prides itself on sustainability, is insulated by 68% denim.
Denim insulation has a lot of benefits:
Eco-friendly: Not only is this type of insulation made from recycled materials, it can also be recycled again when you're done with it and get new insulation! No other type of insulation has this feature.
Safe: If you're worried about your family, a great benefit of denim insulation is its soft texture and non-toxic material. Unlike other insulation, it's safe to be around. Other types of insulation, like fiberglass, release irritants into the air in your home. Denim may be a little dusty when first installed, but it's very safe and doesn't require a respirator to be around.
Effective: Denim insulation is also very effective as an insulator. It's resistant to insects, pests, mold and mildew, and it's also flame-retardant.
If you're ready to try denim insulation or learn more about it, reach out to our insulation experts at Bruni & Campisi today! We can provide you with a quote or answer any other questions you have about insulating your home. Call us today for more information about our denim insulation services or request an appointment!