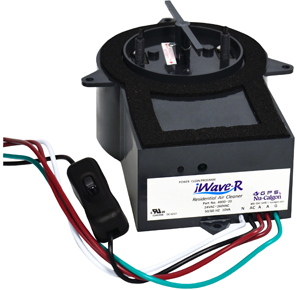 * Proven to kill COVID-19
Patented self-cleaning design ensures ongoing peak performance
Needle point bi-polar ionization actively treats air in the living space
For duct systems up to 6 tons (2400 CFM)
Universal voltage input – 24VAC to 240VAC!
Universal mounting with magnets
Flexible design with no replacement parts
Kills mold, bacteria and viruses
Reduces allergens, odors, smoke, static electricity and other airborne particles
Keeps coil cleaner
Programmable cleaning cycle
Alarm contact option for secondary notification
UL and cUL approved
Three-year warranty*
99.4% kill rate on surfaces within 30 minutes against the virus that causes COVID-19, SARS-CoV-2
90% kill-rate within 60 minutes of the Human Coronavirus 229E
$1,195 + tax
*Installation included
After purchase, you will be redirected back to our website to request an appointment for installation.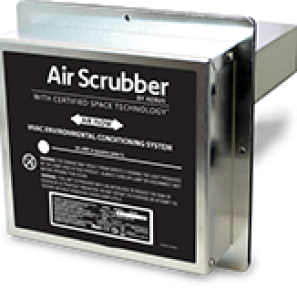 New & improved PATENTED ActivePure® Cell destroys over 99% of all surface and airborne contaminants faster
Safely removes allergy and asthma triggering contaminants
Purifies air, removes VOCs, and significantly reduces odors
Protects heating and cooling system from a potentially dangerous buildup
Creates a cleaner, safer indoor environment
$1,195 + tax
*Installation included
After purchase, you will be redirected back to our website to request an appointment for installation.
Air Purification Systems
Viruses, odors, dust, smoke and pet dander can contaminate the air inside a home and create a potentially unhealthy atmosphere for you and your family. Many New York and Connecticut homeowners turn to Bruni & Campisi for state-of-the-art iWave and Aerus air purification systems that contribute to a cleaner and safer indoor environment.
What Is an Air Purification System?
Air purification systems are small electronic devices that connect directly to a home's HVAC ductwork. While they work somewhat differently depending on the manufacturer and model, they typically generate light waves that produce ions that destroy nearly all surface and airborne contaminants. These systems work continuously to kill mold, bacteria and viruses and remove allergens, smoke and static electricity. They also eliminate odors caused by pets, cooking and volatile organic compounds (VOCs).
About Our Air Purification Systems
Bruni & Campisi offers the following types of air purification systems to our New York and Connecticut customers.
Air Scrubber by Aerus
We sell and install Aerus systems, including the Hydroxyl Blaster with ActivePure Technology. This technology relies on light and a catalytic process that produces scrubber ions and hydroperoxides to quickly and efficiently destroy surface and airborne contaminants. It's proven to work effectively against mold, fungi and bacteria.
Other ActivePure benefits include:
Provides around-the-clock disinfection of surfaces and real-time reduction of decontamination and cross-contamination
Breaks down contaminants into harmless byproducts without chemicals
Is safe to install and use in occupied spaces within your home
iWave-R Air Purification Systems
iWave manufactures the world's first self-cleaning air purification system. The iWave-R works by generating positive and negative ions that actively purify the air, killing mold, bacteria and viruses. The purifier cleans the air without creating ozone or any other potentially dangerous byproducts. You also won't have to deal with the "black walls" that frequently occur when using negative-only ionizing products.
Specific iWave-R features and benefits include:
Active treatment of air in living spaces via needlepoint bipolar ionization
Flexible, innovative design that requires no parts replacement
Programmable cleaning cycle for customized air purification
Magnets for easy universal mounting
Compatible with duct systems up to 2,400 cfm (6 tons)
Limited three-year manufacturer's warranty for extra protection and peace of mind
New laboratry tests have shown that the iWave-R's proprietary NPBI technology had a kill rate of 99.4% SARS-CoV-2 (COVID-19) within 30 minutes. It has also been proven to have a 90% kill-rate within 60 minutes of the Human Coronavirus 229E.
Trust Us for Professional Air Purification System Installation
Bruni & Campisi has been delivering expert HVAC services to homeowners in Westchester, New York, Stamford, Connecticut, and the surrounding areas since 1979. Count on us to perform a fast, professional air purification system installation. We'll also be there to repair and maintain your unit as needed.
Purchase Your Air Purification System Today
Each of our high-quality air purification systems is available for purchase online — the price also covers installation. Take the next step toward producing cleaner, healthier air in your home and order yours today.
Once you've completed the buying process, you can set up a convenient air purification system installation appointment.